Post by NightBazaar©® on Feb 16, 2010 1:42:43 GMT -5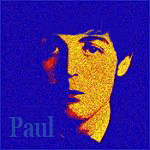 www.sweetwater.com/store/detail/C1Mic/?gclid=CO3Y7qHc9Z8CFSFy5QodPBzvEA
They have a less expensive version called the B1 that has a slightly warmer sound that some people even prefer to the C1.
www.sweetwater.com/store/detail/B1Mic/?gclid=CIigzp_d9Z8CFd1L5QodR33Sfg
Either one would be a good first Large diaphragm condenser to own. You do need a mic preamp with phantom power to use condenser mics. Most mixing boards above the bargain basement have phantom power. If not, you will need a preamp that will serve that purpose as well. Many affordable options for that too.
Thanks Khan. The mics look interesting and nice prices too.
Regarding the mic preamps, when we played live, we used a Bogen preamp. I can't remember what the main power amp was though. The specs for the Mbox 2 Pro states it features 48v phantom power for condenser mics. There are two 1/4-inch/XLR combo mic/line inputs on the back with control knobs on the front.
Bear with me because I'm trying to feel my around with all this. After several decades of being out of the music loop, a lot of things are different, so I'm having to almost learn from scratch sice a lot of things are pretty new to me. I can see where preamps are useful. The impression I have is that all you need to do is plug the mic cables directly into the Mbox 2. Unless I'm just not understanding, would there be an advantage to add a mic preamp?